Waltham Democrats held their caucus to elect delegates to the 2017 State Democratic Convention on Saturday, March 4th, 2017 at the Northeast Elementary School.
The 2017 Massachusetts Democratic Platform Convention will be held at the DCU Center in Worcester on June 3, 2017, where Democrats from across Massachusetts will gather to adopt a new Party Platform.
Waltham Area Democrats Kick Off The New Year at Annual Post Holiday Gathering

Waltham Area Democrats escaped the cold, sipped some coffee, enjoyed some treats and, of course, talked politics at the Annual Post Holiday Gathering.
This annual event was originally organized by Karen O'Donnell, who ran it for many years. Local Democrats continue this event annually in Karen's memory.
---
Good Time at 10th Annual Waltham Democratic City Committee BBQ & Picnic

The Annual Waltham Democratic City Committee held its 10th Annual BBQ & Picnic on August 13, 2015, at Prospect Hill Park, Waltham.
WDCC Chairman Robert Logan worked the grill as members and guests enjoyed hamburgers, hot dogs, and veggie burgers.
Once again the weather was beautiful, the conversation was lively, and everyone had a great time.
---
Joshua Ostroff Addresses Waltham Dems on Transportation Crisis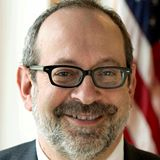 Joshua Ostroff, Outreach Director for Transportation for Massachusetts (T4MA) was the guest speaker at our March meeting, and spoke to Waltham Democrats about the recent troubles with the MBTA
and the need to invest in public transportation. Josh is a Natick Selectman, a past president of the Massachusetts Municipal Association (MMA), and a strong proponent of transportation and public engagement.
Josh also serves as the Massachusetts Outreach Director for Transportation for America, a national alliance to support state and federal funding of transportation investment to secure economic prosperity.
---
Follow The Waltham Democratic City Committee
on Twitter & Facebook


---
---
---
---